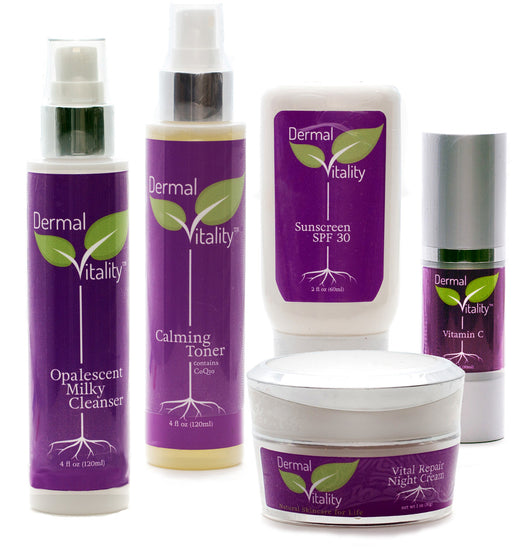 5 Step Skin Care System
Regular price $175.00 Sale
Dermal VitalityTM  5 Step Skin Care System has the products you need to improve and protect your skin. The plant-based, natural skin care products in this system include our Opalescent Milky Cleanser, Calming Toner with CoQ10, Vitamin C Serum, Vital Repair Night Cream and Sunscreen with SPF30.
With Dermal Vitality 5 Step Skin Care System you can cleanse, tone, repair, hydrate and protect your skin while enjoying natural skincare for life! Every product in this amazing 5 piece collection is FULL size!
Want to know more about each of these all natural skin care products? Visit the links below to see why we use natural ingredients and their benefits!