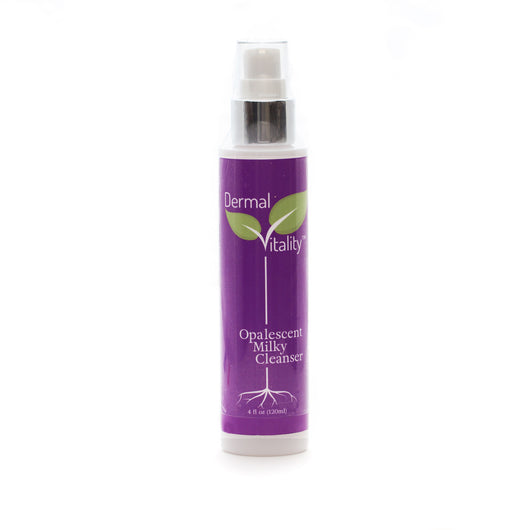 Dermal Vitality ~ Opalescent Milky Cleanser
Regular price $27.00 Sale
Dermal VitalityTM  Opalescent Milky Cleanser is a non-foaming cleanser with active ingredients that help break up and hold on to oils on the surface of the skin so they can be easily removed. Non foaming means it does NOT dry your skin out. 
Glycol Stearate not only helps to cleanse, but also to soften and smooth the skin, while Bergamot Oil promotes a healthy, hydrated complexion.
4 FL oz ( 120 ml)
---
Directions: Wet face with warm water. Place a small amount of Opalescent Milky Cleanser in your hand and massage onto your face in a circular motion. Avoid eye area. Rinse thoroughly with warm water. For best results, use morning and evening. Follow with Dermal Vitality Calming Toner with CoQ10. Recommended for use on all skin types..
Ingredients: Purified Water (Aqua), Ammonium Laureth Sulfate, Cocamidoproply Betaine, Cocamide DEA, Glycol Stearate, Polyquaternium-19, Citrus Auratium Bergamia (Bergamot) Oil, Phenoxyethanol, Ethylhexylglycerin.